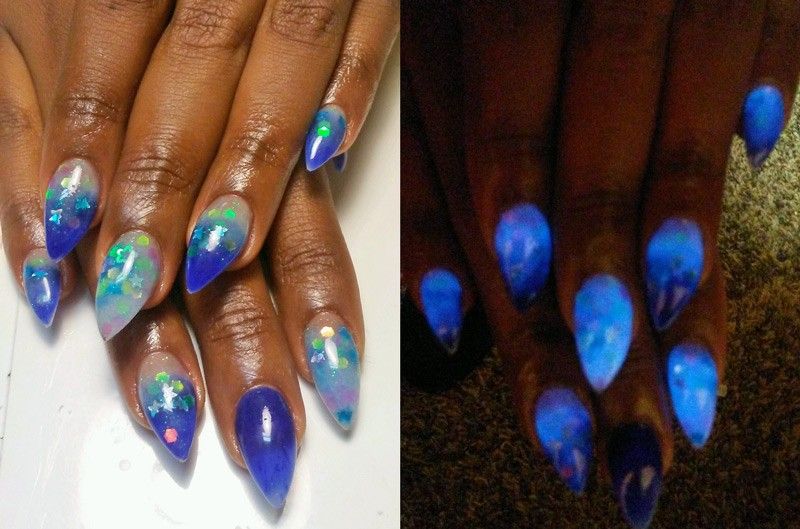 Introducing
Glow-in-the-Dark Nails
$60 per full set ($10 per nail)
$85 for full set with permanent designs in side of nails ($15 per nail)
Available in Sky Blue, Purple, Yellow-Green, & Blue-Green
Chrome $50 set, $7 each
Full set $25
Fill in $20
Gel full Set $55
Glass Nails Full Set $65
Hologram $65 set, $7 each
Manicure $15
Polish Change Toes $10
Basic Pedicure $35
Mini Pedicure $30
Spa Pedicure $45
Shellac Manicure $25
Shellac Pedicure $55
Nail Art 2 for $5
Embedded, Inlays $8 each
Full Set Embedded $65 & up
When it comes to nail styles, Neci definitely "nails it". Come in and let Neci work her magic as you make your transformation to "A Beautiful You".  Just look at her beautiful work:
Total Transformation
Allow us to transform you into a beauty queen…from our free consultation to help you discover the right shade of foundation, to our special occaision makeovers. Our beauty center also includes cosmetic sales in case you want to purchase the cosmetics used in your makeover.